We've always believed the Macintosh was a great business computer, ever since it was first invented, and for the same reasons that make it a great graphics computer - because it's easy to use and more fun.

Creating good business software that's enjoyable and lives up to the Macintosh experience is our mission.

All our developers are chosen for their business experience as well as their software skills and enthusiasm for the Mac. They know that ease-of-use and functionality is not enough. Business software needs to be accurate, reliable, and robust.

Based in Christchurch, New Zealand, we've been doing this for more years than I care to admit. I expect we'll be doing it for many more years to come.

So try our software, and enjoy business for a change.

David Christie,
Director


Go Mobile!



We can help you build a Mobile App which will give your business a competitive edge; use a Mobile App to solve challenges in your business, boost productivity, and extend your reach.



Point of sale for the Macintosh, at last! Cash and account sales, debtors management, marketing management, inventory, barcode printing. Single or multi-user.




MacBusiness Payroll makes pay runs and tax reporting quick and easy. Includes leave tracking, accounting export, and ir-File. (Sorry, only available for New Zealand tax system.)




MacBusiness Job Tracking is ideal for any project/job oriented business: quoting, timesheets, task management, diary, job costing, invoicing, purchase orders, and inventory. Single or multi-user.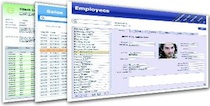 Custom database solutions meet your needs exactly, can integrate with your existing systems, and provide a strategic advantage over your competitors. Our team can analyse your business requirements, design and implement a database solution that will improve your business.




Simply the best accounting package money can buy for small and medium sized businesses. It does everything incredibly well. Integrates with all our other packages. From Cognito Software Ltd.