Our software support experts are available 9:00 am to 5:00 pm every working day (NZST) via telephone +64 3 332 4453 or email at support@macbusiness.co.nz

Our support charges are $NZ125.00 per hour (New Zealand customers add GST).

Site visits are available by prior arrangement (plus travel expenses for visits outside Christchurch, New Zealand).




Go Mobile!



We can help you build a Mobile App which will give your business a competitive edge; use a Mobile App to solve challenges in your business, boost productivity, and extend your reach.



Point of sale for the Macintosh, at last! Cash and account sales, debtors management, marketing management, inventory, barcode printing. Single or multi-user.




MacBusiness Payroll makes pay runs and tax reporting quick and easy. Includes leave tracking, accounting export, and ir-File. (Sorry, only available for New Zealand tax system.)




MacBusiness Job Tracking is ideal for any project/job oriented business: quoting, timesheets, task management, diary, job costing, invoicing, purchase orders, and inventory. Single or multi-user.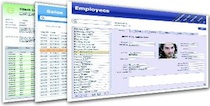 Custom database solutions meet your needs exactly, can integrate with your existing systems, and provide a strategic advantage over your competitors. Our team can analyse your business requirements, design and implement a database solution that will improve your business.




Simply the best accounting package money can buy for small and medium sized businesses. It does everything incredibly well. Integrates with all our other packages. From Cognito Software Ltd.